Posted by admin | Filed under Uncategorized
Remember back in the day, like late 90s early 2000s when Moffic was so popular & all over the place. Well, writers/readers used to have Yahoo groups and mailing lists talking about their fave fics and updates to their own stories. So, I decided that we needed one too!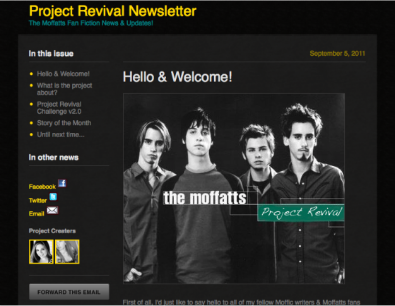 It will contains our fave stories, websites, news about our project and challenges, etc. The first issue came out last night. Comment/message us and I'll send it to ya right away if you missed it! If you wanna subscribe to our bi-monthly Moffic newsie click
here
!
Leave a Reply